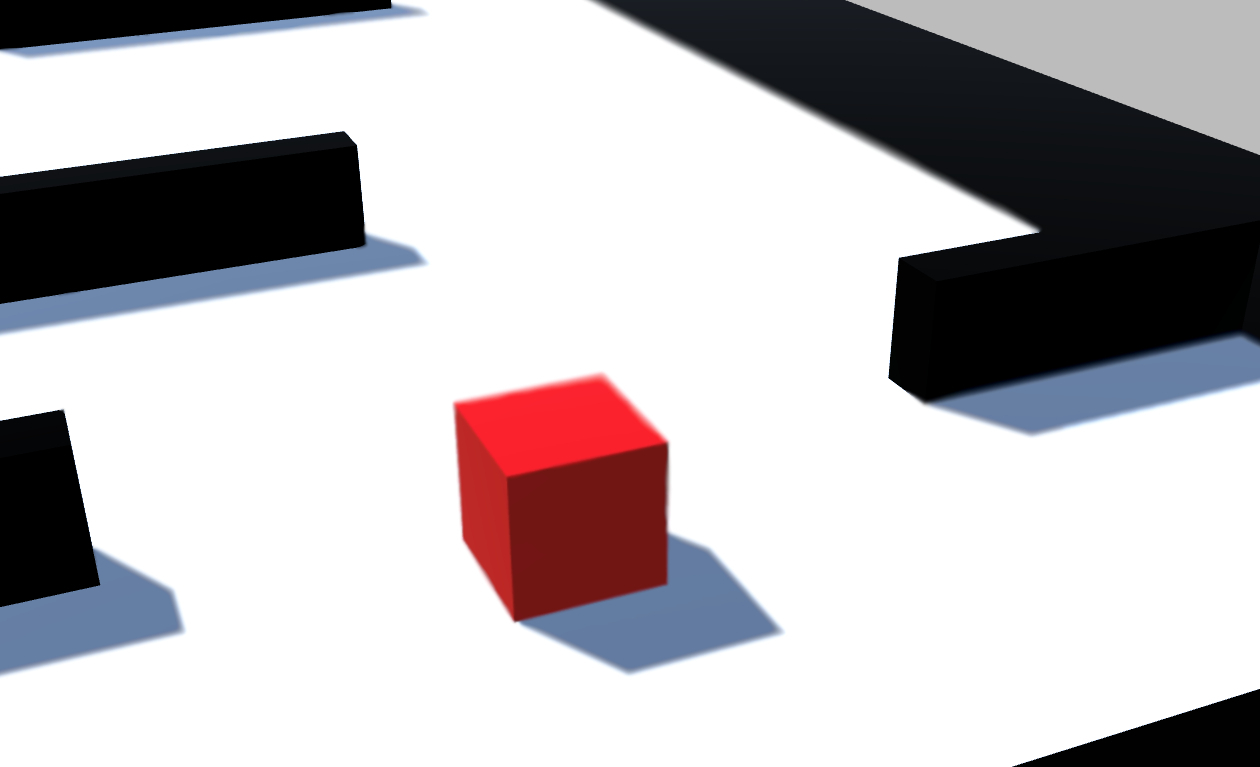 BLOCKERED
A downloadable game for Windows
BLOCKERED
NO PREDIVTION ON FPPD*
BLOCKERED IS STILL IN EARLY DEVELOPMENT, SO SOME FEATURES MAY BE LACKING.
BLOCKERED IS A PHYSICS-BASED OBSTACLE RACING GAME, WITH SIMPLE LOOKS, WHILE STILL BEING A GREAT GAME.
BUT... WHAT'S SPECIAL ABOUT IT?
GLAD YOU ASKED!
BECAUSE BLOCKERED WAS MADE WITH UNITY ENGINE, YOU CAN MASTER THE DIFFERENT STUNTS THAT CAN BE PERFORMED THANKS TO THE GOOD PHYSICS, BENDING LEVELS TO YOUR FAVOUR.
SO WHAT, YOU MAY ASK, WHAT IS TRULY SPECIAL ABOUT IT?
THE GAME HAS BEEN MADE WITH A LOT OF COOL STUFF IN MIND, AND I AM DOING ALL I CAN TO FORGE THIS GAME INTO AN ACTUAL ENJOYABLE GAME.
ALL OF THE FIVE STAGES HAVE BEEN CAREFULLY PLANNED TO BE PROGRESSIVELLY HARDER , USING THER MUSIC TO SET YOU IN THE RIGHT BEAT OF THE LEVEL, AND IF YOU LIKE DIFFICULTY, THE FIVE STAGES ARE FOR YOU, ESPECIALLY THE FIFTH, THAT HAS BEEN DESIGNED TO BE HARDER TO BEAT THAN ALL OTHER LEVELS IN A ROW, SO EXPECT A GOOD THRILL IN IT.
EASY TO LEARN, HARD TO MASTER.
HERE'S SOME OTHER STUFF:
There will be, by the end of the development:
AI= already implemented.
WiP= Work in Progress.
An endless level (AI)
Five Stages (WiP)
Tutorial (AI)
Good music
Android implementation
One thing I can consider is making it for Mac and iOS, but for some reasons, like the iOS store having a monthly fee, and being overall harder to get your game there, and others.
The game is expected to run in any current decade system (PC), mainly because of the simple looks and "simple" physics, calculated in Unity, a fairly good engine, all things considered.
*FPPD stands for finished project publishing date
Download
Click download now to get access to the following files:
blockered_a1.0_setup(x86_64).exe
11 MB